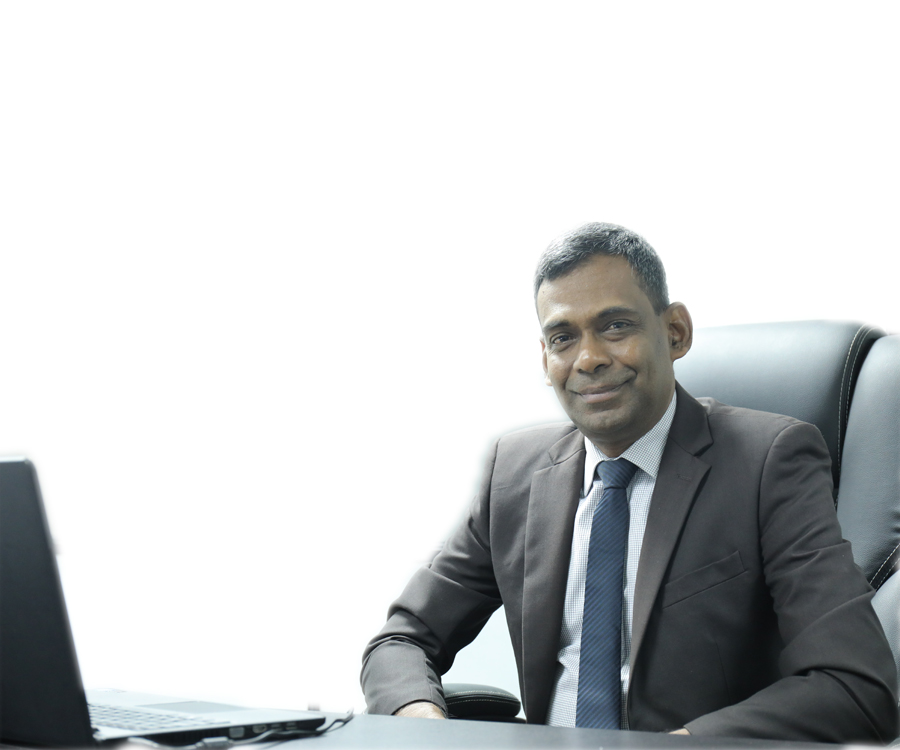 Dr. Chamli Pushpakumara
Dean,
Faculty of Computing and Technology,
University of Kelaniya.


PhD (Sheffield Hallam University, UK)
BSc (Kelaniya)
As the youngest faculty of University of Kelaniya, the Faculty of Computing and Technology (FCT) has come a long way since 2016: We have already established our name in both computing and technology domains offering three undergraduate degree programmes and one master's degree programme. We have set a standard for Sri Lankan higher education institutions by adopting an innovative teaching methodology, "Learning Centred Education" in all our programmes. We also conducted 6 international conferences in this domain with a span of 6 years.


In 2018, FCT managed to secure Asian Development Bank funding worth over LKR 5.5 billion through the Science and Technology Human Resource Development (STHRD) Project to build its physical infrastructure, enhance its research capabilities and develop the human capital. The proposed state-of-the-art building complex built through the project will set many standards for Sri Lankan higher education sector in terms of the quality of learning spaces and research facilities, application of modern technologies and energy efficiency.


FCT is in the process of developing a partnership with University of Wisconsin – Madison to establish a centre of excellence in teaching and learning in higher education. We have also developed a sound relationship with the industry through our internship programme which will be further enhanced through the collaborative research activities proposed under the STHRD project.


Our extension activities supporting the wider community have been implemented through the student community as well as through the conference related activities.


By adopting a balanced approach to teaching, research, and outreach, and by leveraging the synergistic effects of blending computing and technology to address the needs of the society, FCT is on the path of creating a unique identity for itself in the Sri Lankan higher education landscape.