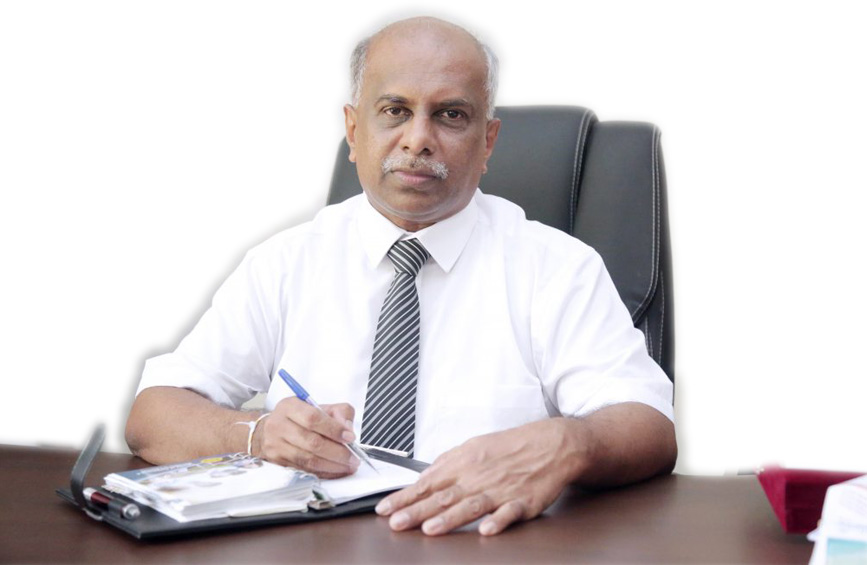 Dr. Gamini Wijayarathna
Dean,
Faculty of Computing and Technology,
University of Kelaniya.



DrEng (Electro-Communications, Japan),
MEng (Electro-Communications, Japan),
BSc (Kelaniya, SriLanka)
The current challenges such as struggling economies, environmental and energy crisis, international warfare and conflicts, to social, educational, and health inequities faced by Sri Lanka and South Asian region, provide an opportunity for engineers and computer scientists to contribute towards a difference. The Faculty of Computing and Technology (FCT) of the University of Kelaniya takes the responsibility of producing leaders who can face challenges positively and use multidisciplinary approaches and technology to solve complex, socially critical problems. We are committed to excellence in technology focused education with a renewed emphasis on the entrepreneurial and ethical practice of Computer Science, Information and Communication Technology (ICT) and Engineering Technology. Distinctive and relevant engineering education at FCT emphasizes the human skills essential to success. Leadership, entrepreneurship and ethics are built into the curricula and various enrichment educational programmes offered by the FCT of University of Kelaniya. Computer Science, ICT and Engineering Technology students at FCT will be prepared to make a contribution on day one and a continuing impact throughout their careers emphasized by the opportunity to apply ongoing learning to current problems with a global impact. Research at FCT is on an aggressive growth mode. Our faculty are conducting research in diverse fields of significant impact. The research enterprise at FCT expands from fundamental Computer Science research to the development of new technologies with applications to the industry and society as a whole. The discovery and creation of new technology are the essence of the doctoral programs in Computing and Technology. Professional Masters and Continuing Education programs in computing and technology will be geared to meet the changing needs of industry and society. Computer scientists and technicians are needed more than ever. We focus our efforts on preparing engineering technology students to face contemporary challenges and make the world a better place with smart, sustainable solutions that are created and implemented with knowledge, ethics, passion and compassion for those in need. I invite you to browse our Website to learn more about our programmes.